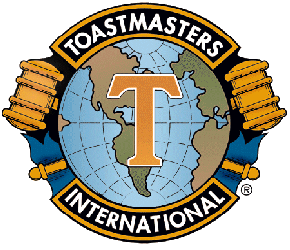 Welcome to Toastmasters Executive Club #335
West Des Moines, Iowa
We are proud to be the oldest Toastmasters club in the Des Moines area. We just celebrated our 50th anniversary in 1997. We meet every Tuesday night 6:00pm to 7:00pm. Our meeting location is the Community Building located at 217 5th Street in West Des Moines. Please feel free to stop by and visit us.
---
Other Toastmasters Information

All About Toastmasters

How Toastmasters Can Help You

How to Become a Toastmasters Member

How to Start a Toastmasters Club

Toastmasters Clubs Around the World
---
If you have any questions or would like additional information, please don't hesitate to contact Toastmasters International at:

      Toastmasters International
      PO Box 9052
      Mission Viejo, CA 92690
      (714) 858-8255   Fax (714) 858-1207   

or send e-mail to: mailto:tminfo@toastmasters.org
---
The names "Toastmasters International", "Toastmasters" and the Toastmasters International emblem are trademarks protected in the United States, Canada and other countries where Toastmasters Clubs exist. Unauthorized use is strictly prohibited.